Collection: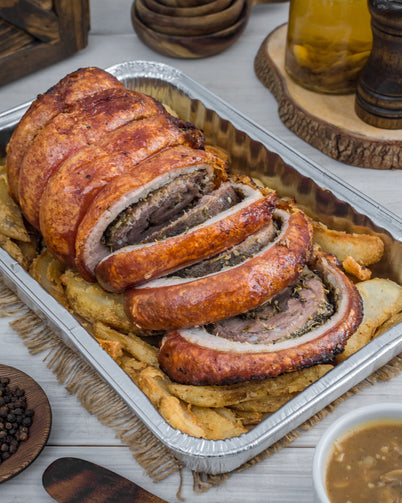 Collection:
Porchetta Pork Roast
Porchetta Pork Roast
Regular price

Sale price

₱2,400.00
*Order 1 day in advance.


Our Italian roast of slow roasted fennel-scented juicy pork surrounded with crisp, crackling skin, is the perfect centerpiece for that special occasion. It is served on a bed of our bestselling Fried Potato Wedges and comes with our special Porchetta Sauce.